Super manager [treasure]
The price quoted by this product is the price per cubic meter, excluding the freight. Transportation, we usually send the logistics center, buyers pay freight, thank you!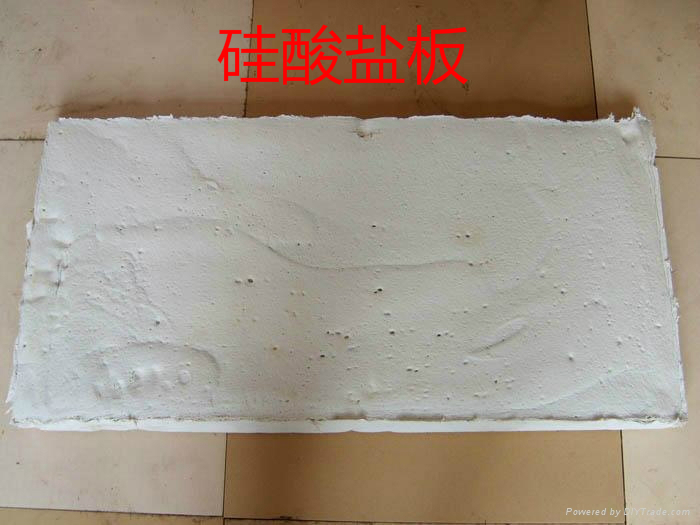 Composite silicate insulation material is a solid matrix combined with closed microporous network structure, static type inorganic insulation material containing magnesium, aluminum silicate, non - metallic mineral sepiolite as base material, chemical compound a number of auxiliary materials and packing materials adding quantitative additives made by processing; the use of new technologies, new technology a.
The product has the characteristics of high temperature resistance, thin material, cost saving, no pollution, long life, convenient construction, etc., and it is incomparable to the traditional thermal insulation material. Composite silicate products have been widely used in petrochemical, power, chemical construction, heating, heating, air conditioning, refrigeration and other industries of cold and heat insulation, is currently the most ideal thermal insulation material. 
Product NamePREFIX=O

Bulk density
(kg/m3

Coefficient of thermal conductivity at normal temperatureW/MK

Service temperature
(℃)

 

Hydrophobic rate
(%)

Fire resistance

Water absorption
(%)

Specifications

Composite silicate board felt

30~80

0.035

-40~-700

98%

Not burning

2%

1000*500*(30-100)
 

Composite silicate pipe

(waterproof)

80~150

0.033

-40~800

98.5%

Not burning

2%

(Of the 27 - 325 *50)
Main purpose: high temperature pipeline, high temperature equipment
Common specifications: 1000*500*(40-80) 
Our factory is superb in technology, and can meet the customers' special specifications and density requirements,
Special tips:
First, the specifications of the product model is different, the price is different, the number of purchase is different, the price is different.
Two. The wholesale quantity of this product is10More than 3 cubic meters, the quoted price is usually quoted at wholesale price. If you buy too little, you can't produce it. Please forgive it.
Three, the price of this product fluctuates despite the market changes, the general offer is valid for a week, if the customer inquiries after a week to order, you need to negotiate with the owner of the product price in time, whichever is the order price.
 In addition, we order production and pay first when ordering50%Material costs start production, the whole paragraph to Qi after loading delivery, otherwise not shipped.
 About freight: the products of our factory are mainly transported by the goods company. Therefore, the actual freight must be connected with the freight company to determine. Thank you for your understanding and support, and we will do our best for every customer!
Tel: 18131626912